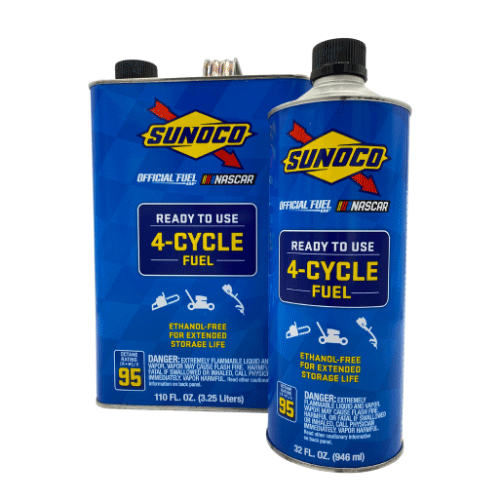 4-Cycle
December 3, 2019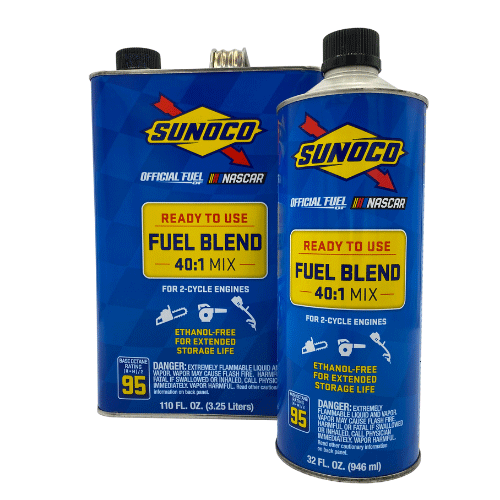 40:1 Fuel Blend
December 3, 2019
50:1 Fuel Blend
Ready to use 50:1 Fuel Blend for 2-cycle engines. Available in 32 fl.oz or 110 fl. oz.
Sunoco's 50:1 2-cycle fuel blend ensures great small engine performance (e.g., leaf blowers, weed trimmers, chainsaws, etc.) with NASCAR level fuel quality standards. Sunoco 50:1 small engine fuel is formulated with premium 95 Octane fuel and premium synthetic oil to deliver superior engine performance. Sunoco small engine fuel is 100% ethanol free to help extend fuel storage life and reduce the chance of corrosion on critical engine parts that can be caused by ethanol and water.
Meets of exceeds the warranty requirements of manufacturers of air-cooled 2 cycle engines requiring 50:1 mix including: Stihl, Husqvarna, Echo, Shindaiwa, Ryobi, Maruyama.
Sunoco's synthetic oil has passed test requirements for JASO DF, ISO-L-EGO, and API TC.
Consult owner's manual for proper mix ratio.
Not available for purchase online. Please call 860 673 9555 for details.
Share